Tutorial on Application of Manifold GIS Software for Precision Agriculture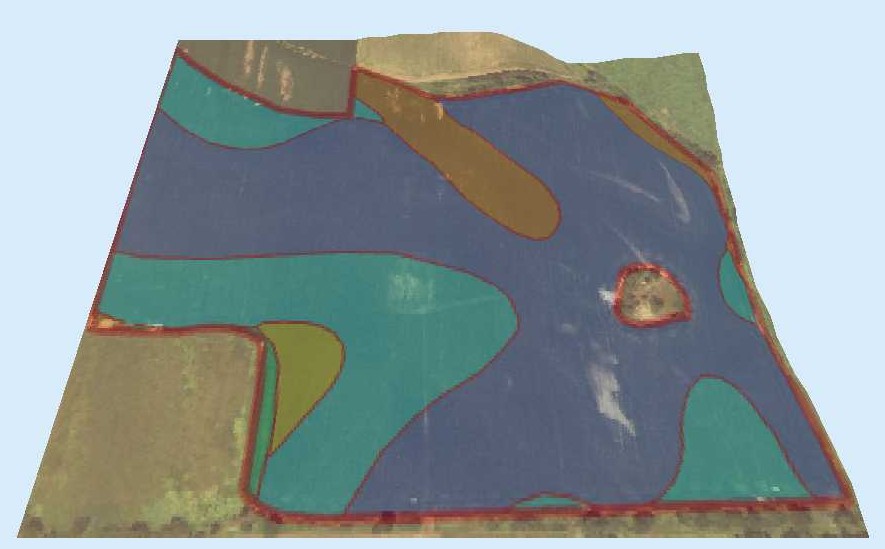 University of Nebraska-Lincoln
Department of Biological Systems Engineering
---
Introduction

There are many GIS software packages that can be used to view and analyze spatial data layers related to emerging precision agriculture technology. One such software, Manifold, is an affordable option that can be used for multiple tasks described in this tutorial. Unlike agriculture-oriented software, Manifold does not have a traditional farm management interface allowing the storage of data according to a Grower-Farm-Field hierarchy. Instead, a separate project can be developed for each field or another management unit. Generic spatial data management techniques allow importing, processing, and interpretation of various data layers typically associated with precision agriculture. This tutorial was designed to illustrate how Manifold software and some publicly available resources can be used to investigate spatial variability within an agricultural field and provide site-specific crop management recommendations. To follow all the exercises,

Manifold 7x Persona

l

and

Manifold 7x Surface Tools

are needed. Contact Manifold Net Ltd (Carson City, Nevada) for more information and prices.

The tutorial is comprised of several lessons represented by sequences of step-by-step exercises. Although following through a complete lesson is encouraged, every exercise can be accomplished independently using the output project from the previous exercise which is available to download. Input data layers related to the selected production field at the University of Nebraska-Lincoln Agricultural Research and Development Center (Mead, Nebraska) have been generated using various mapping techniques or obtained from publicly available web resources. To download an input data file or an output project, right-click on the name of the file and save it to the working directory. Individual improvisation is encouraged to better understand different functions provided by Manifold software. The help option and on-line software manual provide additional information related to specific steps in the spatial data management process described.



Disclaimer

: Commercial products mentioned in this tutorial are for demonstration only and do not imply endorsement by the authors or the University of Nebraska-Lincoln or the exclusion of other similar products.


---
Lessons
---
Contact Information
Viacheslav I. Adamchuk
Associate Professor, Department of Biological Systems Engineering
Phone: (402) 472-8431, E-mail: vadamchuk2@unl.edu
Return to the home page